Reliable Pest Control Services In Martinez, California
The city of Martinez, CA, may be known as the bocce ball capital of the U.S., but there are a lot of other activities to enjoy in the East Bay community. There are beautiful scenes to enjoy along the regional shoreline, and there are interesting museums to visit throughout town. However, there are also some not-so-beautiful things to behold here in Martinez, pest infestation being one of them. Infestation poses a year-round threat to Martinez properties, and it's important to protect yourself.

That's where the team at Bay Pest comes in. We are local California pest control operators, and we're proud of the work we do. We've been servicing homes and businesses across Contra Costa County and the surrounding communities since 2017, offering the "Bay's Best in Pest." We are proud members of the NPMA, and we expect the very best from our team. You should, too. Contact us today to get your complimentary estimate, and we will schedule your initial inspection as soon as possible.
Home Pest Control In Martinez, CA
Your Martinez home is brimming with pest attractants, and that draws in unsanitary, dangerous intruders all year long. Household pest infestation poses a variety of threats to you and your loved ones. In order to effectively guard your home against pest activity, the best thing you can do is contact pest professionals. Bay Pest services over 1,500 homes in the area with complete residential pest control solutions.

Every pest infestation is different, and that's why we approach every situation in its own unique way. We start by conducting a comprehensive inspection of the interior and exterior, identifying all problem areas and entry points. Then, we work with you to come up with the best plan of action to address your infestation. Our services are always effective and reliable, and our team is committed to bringing our valued customers the very best. Call us to get started.
How To Protect Your Martinez, CA Property From Stinging Insects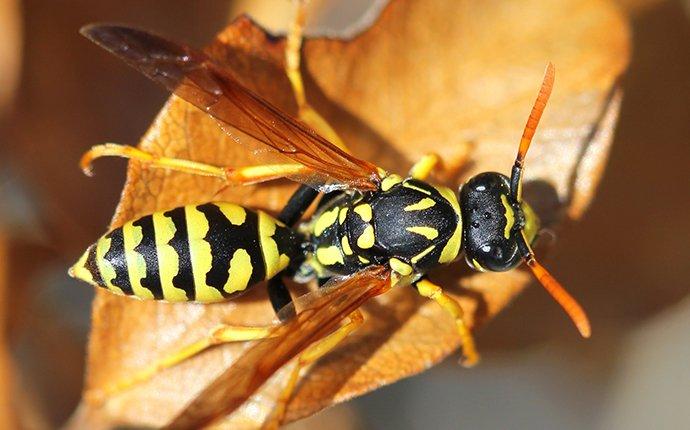 Stinging insects are arthropods that carry venom and have stingers, as evident in their name. They tend to come out in the spring months when the temperature rises, looking for good locations to nest and lay their eggs. If you want to control the presence of stinging insects on your property, here are some preventative measures to keep in mind.
Use caulking to seal up cracks and crevices around the porch. Cover up any holes in the ground using cement or grass. Get rid of any food sources, and don't leave them outside. Keep windows and doors closed when possible. Pick up your trash, and clean up spills right when they happen. Cover up piles of compost, and keep your garbage cans tightly sealed.

These tips provide you with a great starting point, however, the most reliable way to protect your property from stinging insects is to contact the pros. Here at Bay Pest, our stinging insect control and prevention treatments give you the year-round protection you deserve. Reach out to us today to learn more.
Why Calling The Pros Is The Best Solution To Termites In your Martinez, CA Home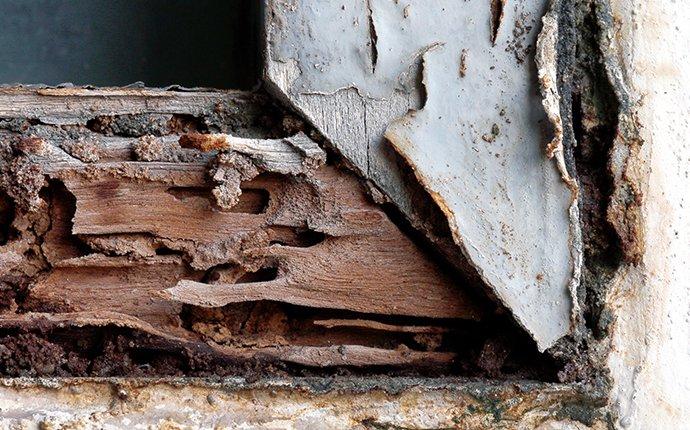 Termites pose a serious threat to your home and those inside. They can cause large scale property damage that can end up costing you millions of dollars in repairs. The potential damage is colossal, especially considering their small size. To give you an idea of their destructive capabilities, here are some of the negative things they do to your property:
Damage personal belongings.

Destroy insulation and filter systems.

Eat support beams, floorboards, posts, ceiling joists, wall studs, etc.

Feed on wood, plaster, and metal, causing structural damage.

Grow colonies that spread around the building.

Negative impact on vegetation.
These are just a few ways that termites can destroy your home. The best way to deal with a termite infestation is to call on the experts. Bay Pest is thoroughly experienced in detecting, eliminating, and preventing termites. We'll help you keep things termite-free all year long. Contact us today to learn more about our termite control and prevention services.
Commercial Pest Control In Martinez, CA
When pests get into a business, they compromise the function of the entire operation. Infestation can wreak havoc in a variety of ways, and it puts you and everyone on the premises in harm's way. If you want to guard your Martinez business against the nightmare of pest infestation, there's only one way to go. The only 100% effective way to deal with pest infestation is with ongoing services from the pest professionals.

Bay Pest provides commercial pest control services to a wide range of properties, including retail stores, property management, restaurants, industrial warehouses, and many others. After we complete customized treatment to your commercial property, we schedule monthly maintenance visits to keep your facility protected moving forward. Our pest-free guarantee protects you from infestation, and our unlimited follow-up visits promise continued coverage you can count on. Contact us to discuss your commercial pest control needs today.
Schedule Your Free Inspection
Complete the form below to schedule your no obligation inspection with Bay Pest.