Reliable Pest Control Services In Lafayette, California
Lafayette is a suburban city in Contra Costa County and is located 18 miles away from the city of San Francisco. One of the only downsides to living in our area is that pests also live here in Lafayette and are always searching for new opportunities to invade our properties. To protect your home or business from the area's toughest pests, the professionals here at Bay Pest offer superior pest management strategies. Our goal is to remove pests from your property and prevent new pest infestations from occurring in the future. We are committed to protecting home and business owners in Lafayette and throughout the Bay Area from pests of all shapes and sizes. If rodents, spiders, termites, or other pests are threatening your peace of mind, you can depend on the technicians here at Bay Pest to get rid of them. Reach out to us today to get started on your first treatment!
Residential Pest Control In Lafayette, CA
Owning a home is one of your most important investments. But when pests invade, they put your home and family at risk. The best way to ensure your Lafayette property remains pest-free is with professional home pest control services from Bay Pest. With over 40 years of experience providing excellent pest management services for property owners in the Bay Area, we have what it takes to identify, eliminate, and prevent pest infestations year-round. It's our top priority to protect people and properties from the wide variety of pests that live in our area. Don't wait for rodents or insects to invade your home and threaten the health of you and your family. Instead, partner with Bay Pest today to receive the ongoing pest control services you deserve.
Flea Control Services In Lafayette, CA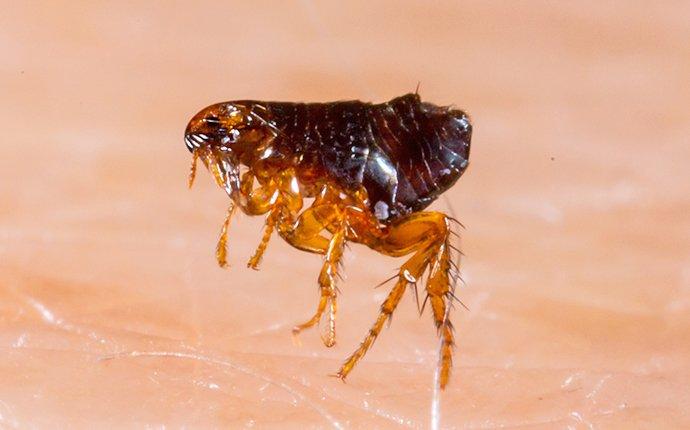 Fleas are one of the most infuriating insects to deal with in your Lafayette home or business. Due to their small size and quick movements, fleas are difficult pests to control and prevent. These tiny pests feed on the blood of humans and animals, though they prefer to live on animal hosts.
Although fleas aren't usually considered dangerous pests, they can spread parasitic tapeworms and inflict bites that cause secondary infections due to excessive scratching. The most effective way to eliminate fleas from your Lafayette property is to partner with Bay Pest. We offer effective pest control services to eliminate a wide range of common pests, including fleas. Give us a call today to learn more about how we handle flea infestations.
Eight Ways To Reduce Mosquitoes In Lafayette, CA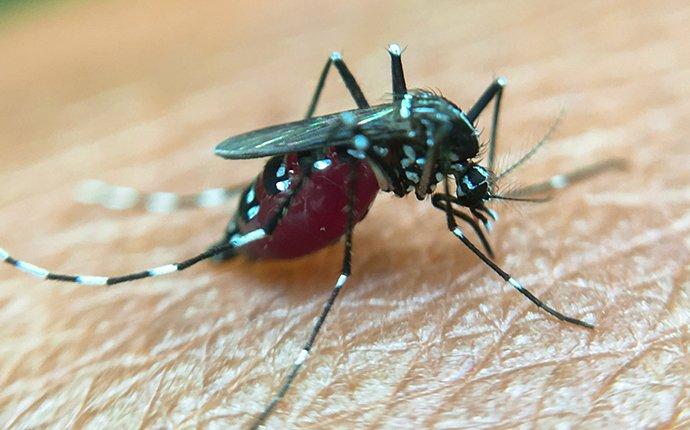 Most people have had more than their fair share of unpleasant encounters with mosquitoes. Whether you've been bitten by mosquitoes or have had an outdoor event ruined by their presence, mosquitoes are annoying pests that no one wants to deal with. Unfortunately, the problems mosquitoes cause go deeper than being an annoyance. While most people consider mosquitoes a minor nuisance, the truth is that mosquitoes are the most dangerous pests in the world. Each year, about one million people die of a mosquito-borne illness. To prevent mosquitoes from taking over your Lafayette property, it's important to take measures to reduce their populations as much as possible. Avoid attracting mosquitoes to your home or business by implementing the helpful mosquito prevention tips listed below:
Install fans around outdoor amenities and living spaces.

Drain areas of standing water on your lawn.

Clear debris such as leaves and sticks from your gutters to prevent water build-up.

Cut thick foliage away from your exterior walls and trim your grass short regularly.

Keep outdoor water features such as pools and ponds well-maintained.

Change out the water in your birdbaths every two to three days.

Minimize sources of excess moisture around your property.

Contact the professionals for mosquito control services.
When it comes to reducing the populations of mosquitoes around your Lafayette home or business, you can't go wrong with the professionals from Bay Pest. Our mosquito treatments are designed to eliminate these pests in all stages of life. Reach out to us today to find out more about our mosquito treatment methods.
Commercial Pest Control In Lafayette, CA
When pests infest your Lafayette commercial facility, you need someone who knows how to eliminate them without getting in the way of your schedule and budget. At Bay Pest, we have the skills and products necessary to control pests throughout the entire year. We understand that no two businesses are the same, which is why our commercial pest control plans are tailored to meet your specific pest control needs. Our commercial pest control programs rely on Integrated Pest Management (IPM) strategies to eliminate pests without the excessive use of unnecessary chemicals. If you're ready to say goodbye to commercial pest problems, the professionals at Bay Pest can help. Give us a call today for more information about our commercial pest control solutions.
Schedule Your Free Inspection
Complete the form below to schedule your no obligation inspection with Bay Pest.