Bay Area residents use a wide selection of products to address ant problem. When things don't go as planned, they often don't know why. Ant control is tricky because many pest ant species don't respond well to treatments. Along with this, it isn't easy to control ants because they hide in places you can't treat directly. Join us as we look at common ant pests in the Bay Area, what ants are worse than others, how to identify carpenter ants, general ant prevention tips, and how professional ant pest control in the Bay Area is important.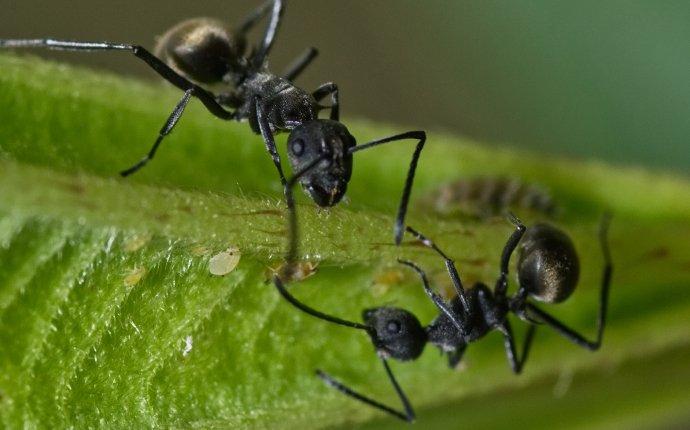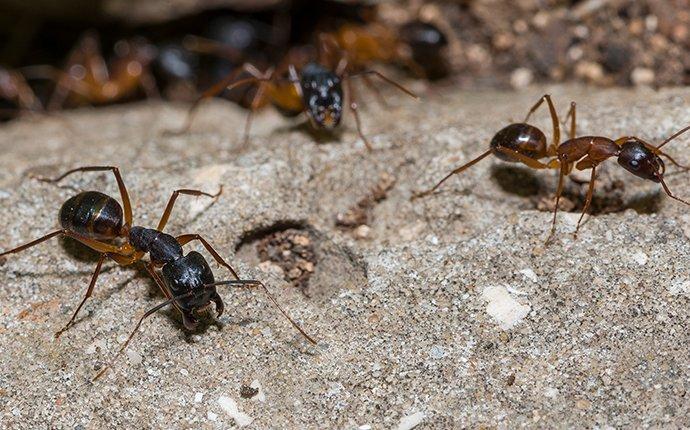 What Kind Of Ant Is This?
There are several pest ant species in the Bay Area. The three we deal with most are Argentine ants, odorous house ants, and carpenter ants. Let's take a moment to look at each and discuss the unique ways they present problems.
Argentine Ants: These ants are a phenomenon in California. Their claim to fame is that they have established a supercolony that stretches the entire length of the Pacific Coast. That is impressive! The reason for their ability to create a supercolony is what makes them hard to control when they get into Bay Area homes. For every 1,000 ants in an Argentine ant colony, there are as many as 15 queens. All of those queens make it easy for colonies to grow quickly. They also provide support for the replication of colonies. Each colony can split through a process called budding. A queen and a male ant will mate within the nest, and the queen will grab a small number of workers and establish another nest nearby. The new nest shares connectivity with the old nest, but it is a unique colony in itself. Without proper training in Argentine ant control, it is easy to make your problem worse. Improper application of ant control products can increase the budding process.
Are Argentine ants a health threat? These ants prefer damp habitats and are often exposed to rotting organic matter in these habitats. Inside a home, they contaminate foods, dishes, and surfaces.
What do Argentine ants look like? Workers are dark brown to black and range in size from 1/16 to 1/8 inches. The queens are almost twice the size of the workers and are as large as ¼ inches.
Odorous House Ants: These ants are common household pests, which is why they have the word "house" in their name. They get into Bay Area homes and drive residents crazy, partly because they are persistent and partly due to the smell they emit when crushed. Some describe the smell as sickly sweet. Others describe it as rotten coconut, bleu cheese, or butter that has gone bad. The scent is partly a compound released by the ants, which smells like mold. When crushed, the innards of the ants add to the smell. Since these ants prefer sweets, you'll likely notice a sweet smell in their somewhere. But it is ruined by the stinky pheromone excretion. Odorous house ants are another pest ant with multiple queens, complicating the control process.
Are odorous house ants a health threat? These ants are highly attracted to rotting food matter and commonly get into trash receptacles and drains. They spread germs when they move from dirty places to food storage areas, dish cabinets, and cutting boards.
What do odorous house ants look like? Workers are brown or black and range from 1/16 to ⅛ inches. The queens are almost twice the size of the workers.
Carpenter Ants: These ants have the word "carpenter" in their name, so they fix your home, right? Don't count on it. They get the carpenter name because they create a material that has sawdust in it. Carpenter ants excavate galleries inside wood and push sawdust, droppings, and insect parts out of their tunnels. The material they create is called frass. While not as destructive as termites, don't underestimate the amount of damage these ants can do. There are one or multiple queens in a carpenter ant colony, but budding doesn't occur as readily in a carpenter ant colony as it does in an odorous house ant colony. Argentine ants beat both of these ants combined in their ability to replicate their colonies.
Are carpenter ants a health threat? They are not nearly as bad as the other two ants on this page. Carpenter ants often feed on outdoor food sources, such as honeydew, nectar, and dead insects. The threat they present is mostly their ability to damage property.
What do carpenter ants look like? Depending on the species, they are entirely black or a mixture of dark red and black. They are large ants. Workers are between ¼ to ½ inches, with queens being almost twice the size.
Ant control is complicated because these pests ants have multiple queens. That is the first factor you must consider when looking for ant control solutions. Let's take a look at another.
Ants Can Hide Many Places In Your Home
There is more to your home than what you can see. Where sure you know this. But, when considering ant control, you need to look at your home from the perspective of those tiny ants. They can create large nests inside wall voids and small nests in tight gaps, such as the space between your floor and subflooring. They can get into voids behind joists, baseboards, crown molding, door frames, window frames, and more. All of the ants listed above can create indoor nests. Carpenter ants can nest in voids and also inside wood timbers. They prefer rotting wood, so moisture issues are often a catalyst. If you have a broken gutter and your deck or porch begins to rot, carpenter ants may target the wood. Once inside, they can spread.
Since ants hide in hidden gaps, you can't treat them with topical products. You must use a product that will get to the heart of the colonies and eliminate them. Unfortunately, it is challenging to select the right products and apply them in a way that ants won't detect—until it is too late.
The Easiest Way To Deter Any Kind Of Ant Inside Your Home
If you don't have training in pest control, what can you do to deter ants without making your problem worse? We recommend using green ant control methods. Here are some suggestions.
Maintain clean trash receptacles free of strong odors, and keep your trash covered.
Replace white lights with yellow lights to reduce insect populations around the outside of your home. Ants eat insects, both alive and dead.
Address flowering weed problems. Nectar is a delectable food source for ants.
Address aphid problems by putting yellow sticky traps in your landscaping and maintaining healthy plants. The honeydew produced by aphids and other plant-damaging insects will attract pest ants, particularly carpenter ants.
Clean your gutters, repair any breaks in your gutter system, and take other steps to maintain a dry exterior. Moisture causes wood to rot, and carpenter ants aren't the only ants that will take notice.
Repair leaking faucets and other plumbing issues in your home.
Keep your home clean and free of food debris and juice spots on surfaces and floors.
Use a caulking gun or cans of expanding foam to fill in rotted wood holes, gaps around pipes, and other potential entry points.
Inspect your exterior doors and ensure your weatherstripping and door sweeps make a good seal all the way around.
Trim branches away from your exterior. Ants commonly use these as bridges to reach higher entry points and enter in large numbers.
Keep your foods in sealed containers. Doing so will trap the scent of food inside and keep your food from attracting ants.
These tips are the foundation of an effective ant control plan. When you remove food and water resources and block off entry points and access routes, ants will have a harder time accessing your home.
Why You Should Consider Professional Ant Control
There are pitfalls associated with ant pest control products. If you have black carpenter ants in your home, a failure to control those ants will leave your property exposed to the threat of ongoing damage. If you attempt to control Argentine ants and fail, it can inspire them to increase the budding process and worsen your problems. Failing to control odorous house ants—well, let's just say it stinks when you don't successfully rid your home of these ants. While you can deter ants and keep them out of your home with general pest management, it is a lot of work. If you're in the Bay Area, reach out to Bay pest for assistance with ants. We provide year-round pest control that includes coverage for ants. The ants in the Bay Area continually apply pressure to your exterior. We can give your exterior the layers of protection needed to keep ants out. It is easy to get started. Jump to our contact page and drop us a line. We're here to help.
Schedule Your Free Inspection
Complete the form below to schedule your no obligation inspection with Bay Pest.