Reliable Pest Control Services In East Palo Alto, California
Situated right on the San Francisco Peninsula, the city of East Palo Alto, CA, is a growing community with a bright future. However, pest infestation is a quick way to dim the brightness of that future. Unfortunately, pest activity is a year-round concern here in San Mateo County, and that means E.P.A. homes and businesses are susceptible to infestation. The most effective way to guard your property against pest infestation is to call in the experts.

Welcome to Bay Pest Solutions. We are local California pest control operators with an unwavering commitment to quality pest protection. Our team of experts brings over 40 years of experience to the table, providing each and every one of our customers the "Bay's best in pest." Whatever kind of property you own here in East Palo Alto, we're here to guard it from pest infestation. Get in touch with Bay Pest Solutions to get a detailed estimate and schedule your initial service visit.
Residential Pest Control in East Palo Alto, CA
Not only does pest activity threaten your property, but it also compromises the well-being of those inside of it. When it comes to your East Palo Alto home, pest infestation poses a real risk to your family. Their health and safety need to be protected, which means you should address your residential pest control needs. For the best year-round pest protection, look no further than Bay Pest Solutions.

Our residential pest control solutions are used by over 1,500 homeowners. We prioritize customer satisfaction, and we stand behind our trusted services. Our team uses dependable IPM (Integrated Pest Management) strategies to target the issue at its core, guaranteed. All of our home-treatment plans are customized to fit your specific needs, and we return throughout the year to make sure things remain pest-free. Call us today to get started.
What East Palo Alto, CA Property Owners Should Know About Stinging Insects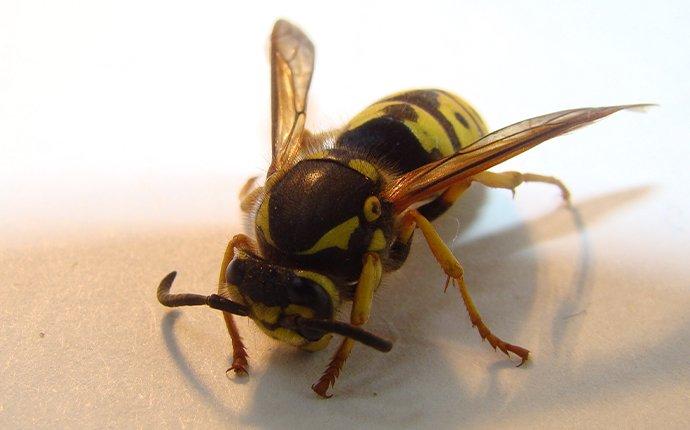 California is home to a variety of stinging insects. They're mostly found outdoors, and they feed on two things: other insects and nectar. Unfortunately, they tend to find these food sources in our backyards. Your Northern California backyard is very attractive to stinging insects. There's plenty of space to nest and multiple sources of food. In addition to garden insects, they also eat compost and trash. Large numbers of them forage for food at once. They search for food, and for good nesting areas. They like to dig and burrow in areas with thin grass, as they tend to nest near the ground.

It's certainly not ideal, but stinging insects do provide certain benefits that should be acknowledged. Many stinging insects act as pollinators and they prey on other insects, feeding on a wide variety of garden pests like cicadas, spiders, and other creepy crawlers. Even though they offer some positives, you still don't want a stinging insect problem on your property. Call Bay Pest Solutions today for all of your stinging insect control needs.
Guide to Preventing Mosquitoes in East Palo Alto, CA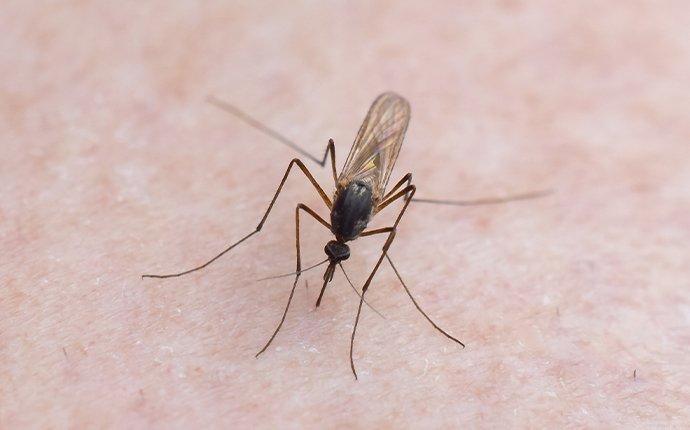 Most of us associate them with the itchy bites they leave us with, but mosquitos are much more dangerous than a simple scratch. Mosquitoes carry around many viruses and diseases that can have fatal repercussions. They can transmit these illnesses through their bite, so it's important to do what you can to keep them away. Here are some helpful ways to prevent mosquitoes:
Clean up debris around the house, and remove any leaves from the gutters.

Eliminate all standing water in and around your home.

Install traps in the yard in areas where mosquitoes breed.

Mist mosquito repellent around your property.

Stay inside at dusk and dawn.

Use mosquito repellent whenever you exit the house.

Wear light-colored clothing.
For year-round mosquito control and prevention services that you can count on, look no further than the team at Bay Pest. We've been dealing with California mosquitoes for a long time now, and we have the knowledge and expertise to keep them off your property all year long. Call us today.
Commercial Pest Control in East Palo Alto, CA
In order to effectively protect your business from the detriments of pest infestation, it's important to rely on professionals for help. Our team of experts is highly experienced in dealing with common California pests, and we work with our customers to come up with the right solutions, every time. Whatever kind of commercial pest problem you're dealing with, we are here to help.

Here at Bay Pest Solutions, we offer trusted commercial pest control services to a long list of facilities, including restaurants, strip malls, retail shops, industrial warehouses, and many other facilities. Once we identify the root of the infestation, we utilize IPM (Integrated Pest Management) strategies to target the issue from every angle. Our quarterly follow-up visits promise you continued pest protection all year long. Reach out to us today to learn more.
Schedule Your Free Inspection
Complete the form below to schedule your no obligation inspection with Bay Pest.