Should You Be Spraying For Mosquitoes Around Your Bay Area Home?
March 7, 2022
Everyone knows how annoying mosquitoes can be, but few are aware of the surprising degree of health hazards they represent – especially in large enough numbers. Mosquitoes can thrive under reasonably harsh conditions, reproducing in the thousands over mere weeks.
You've come to the right place if you're under attack from these pesky flying parasites and want to know what you should do. Our experts at Bay Pest Solution Inc have put together this handy guide to pest control in the Bay Area. Read on to learn everything you need to know about mosquitoes, including the best ways to protect yourself from their bites.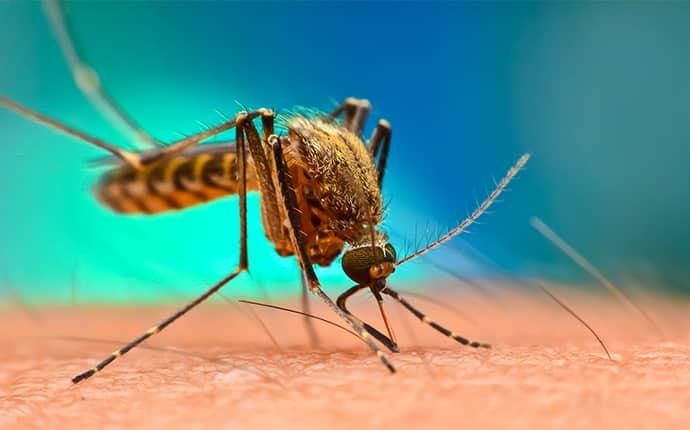 Mosquitoes In The Bay Area: What You Should Know
There are plenty of reasons to get rid of mosquitoes besides the obvious irritation they impose. Don't underestimate these prolific flying parasites; due to the various diseases and viruses carried by mosquitoes, they're considered one of the most dangerous insects on the planet. Here's a quick rundown of the most dangerous illnesses you risk contracting from a mosquito infestation:
Malaria
West Nile Virus
Dengue Fever
Zika Virus
Yellow Fever
You should seek medical attention if you feel ill after being bitten by mosquitoes. However, naturally, prevention is the best medicine. Although it can seem insurmountable, you can keep mosquitoes away from your yard with the right tools and techniques.
Three Natural Ways To Repel Mosquitoes
It's certainly a challenge to get rid of mosquitoes entirely, but once you know what attracts these pests and how their lifecycle works, you'll have a much easier time controlling their population in your yard. Here are three natural ways to repel mosquitoes:
Trim The Foliage Regularly: Mosquitoes are attracted to shady areas, long grass, trees, and hedges in which they rest their wings.
Wear Protective Clothing: The less opportunity these pests have to bite, the less they'll stick around.
Eliminate Excess Moisture: This is by far the most crucial step. Mosquitoes only need about an inch of water to reproduce successfully.
These prevention steps will provide a solid foundation for mosquito control, but if you're still struggling or want to go that extra mile to protect yourself, there's one more measure you can take.
FAQ: Spraying for Mosquitoes In The Bay Area
Although numerous home remedies may help keep mosquitoes away, few are as effective as a dedicated mosquito control product. Many people have reservations or are simply curious about how these products work, so we've arranged this handy list of frequently asked questions and answers regarding spraying for mosquitoes:
How does it work?
Our certified technicians can identify the specific source of the infestation and work with you to quickly and comprehensively treat your yard.
How long does it take?
Treatment only takes about 20 minutes, although it can vary slightly depending on the size of your yard and the severity of the problem.
What if the mosquitoes return?
We will tailor our process to your individual needs, including options for regular re-treatment. Whether you need a one-time treatment or want to keep the insects away for good, we're here to help.
One of our highly trained technicians at Bay Pest Solution can readily answer any questions or concerns, so give us a call to learn more.
Control Mosquitoes The Easy Way With Bay Pest Solution Inc
Ultimately, the best way to repel mosquitoes is to partner with professionals. Our experts at Bay Pest Solution Inc are here to help, offering the fastest and most effective pest control solutions available.
Whether you're being overrun with pesky parasitic mosquitoes and need a helping hand or want to prevent them from finding you in the first place, Bay Pest Solution Inc can take care of everything. Give us a call, and discover why so many others trust us for their pest control needs.
Previous
Next