How Much Do You Really Know About The Roof Rats In San Jose?
January 22, 2021
If you've heard bumping or tapping sounds in your attic this winter, you might as well know: Santa Claus isn't the only thing that can come down chimneys!
Black rats, also known as roof rats, are some of the least loved (but most common) household pests in the San Jose area. They can be easily distinguished from other rodents due to their large 16-inch sizes, dark fur, and scaly tails. Roof rat droppings measure roughly half an inch long, and have pointed ends unlike the larger, blunt-tipped droppings of Norway rats.
Like many other rodent species, roof rats can spread serious diseases and destroy valuable pieces of property. These pests make very good climbers — hence their name — which makes their prevention a great deal more difficult.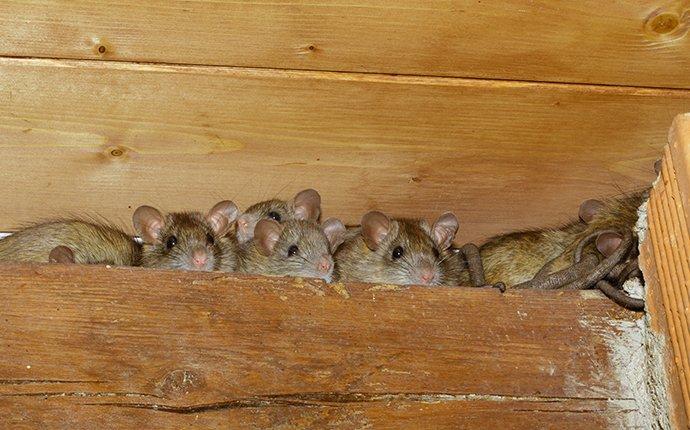 Roof Rat Prevention Tips For San Jose Homeowners
Roof rats are unique from other rodents in the sense that they climb up rather than down in order to infiltrate homes. Despite their unusual approach to infestation, there are some tasks homeowners can complete right now to slow the spread of these devastating animals:
While chimney caps may not be the first rat prevention tip that comes to your mind, the truth is that installing a cap on your chimney may decrease your vulnerability to rodent infestations all year round. Talk to a local construction service or handyman for estimates for installing a chimney cap on your property.
Do not allow food items to remain unsealed or out on the counter for long. Use airtight containers and strong plastic bins to store food items in appropriate locations.
Mitigate water issues building up inside the home. Dehumidifiers or desiccant bags are excellent methods of reducing air moisture or small standing puddles.
If roof rats have already made their way onto your property, the above prevention steps will do little to address the problem. If you don't know where, how, or when to begin investigation for the signs of black rat activity, you're not alone. Get the help you deserve by investing in the expert help of Bay Pest. Call or click today to register for your free home estimate now.
Black Rats? We Can Handle That — At Bay Pest!
No matter what you choose to call them, roof rats are serious dangers for homeowners living in the Bay Area. These creatures are capable of causing serious physical harm to people, pets, and property, and spread fear and worry everywhere they go. If rodents have circumvented your rodent prevention techniques, it's time to invest in a serious pest control plan that values your safety, family, and wallet.
For additional information regarding black rat activity, please contact the helpful experts at Bay Pest right away. We're proud to have served the surrounding San Jose community for more than 40 years, and continue to deliver the same great service we have since 1979. Our pest control visits are fully customizable, allowing homeowners to request the services they need to protect their family all year round. We never back down from a challenge, utilizing our highly trained technicians and unlimited 30-day follow-up visits to eliminate rodent problems once and for all.
Get the ball rolling with one of Bay Pest's rodent elimination plans by calling us right away. Our team is prepared to answer whatever questions you may have through our mobile hotline, our contact form, or our personalized home inspection visits. Unleash the power of innovation with Bay Pest today!

Previous
Next