Help! I Think My Bay Area Home Has Bed Bugs!
May 11, 2023
"I was shocked when I first discovered bed bug bites on my skin!" Bed bugs are a nuisance and can cause discomfort, as they bite while people are sleeping. Bed bugs can be difficult to eliminate, but obtaining help from a Bay Area pest control company that has experience eliminating bed bugs like Bay Pest will provide the most effective results. Working with Bay Pest will have you saying, "I am so thankful that I will be able to get rid of these pesky pests before they cause any more damage or discomfort," and "I will be able to sleep soundly knowing that my home will soon be free of bed bugs."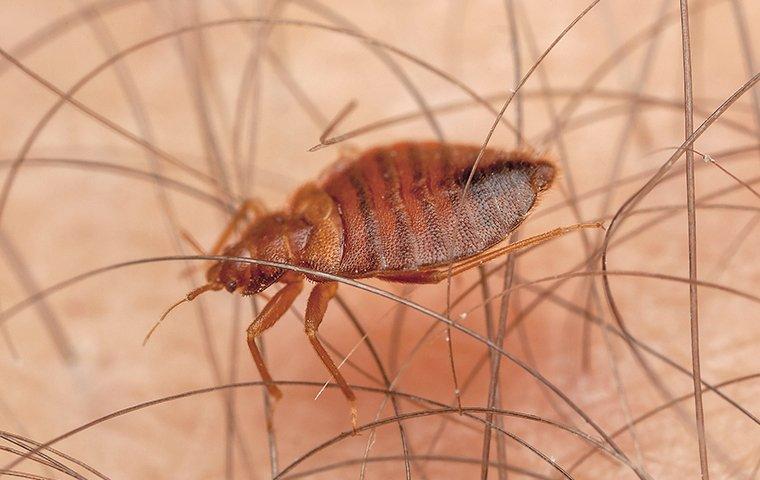 How To Tell If It's Bed Bug Bites
Bed bugs in the Bay Area leave several signs of their presence behind, including small, red bumps on the skin; swollen and irritated areas around the bite marks; a burning or itchy sensation; and a linear or zigzag pattern of bites. In severe cases, there may be an allergic reaction that causes hives or a rash.
Bed bug bites are typically painless but can be very itchy and uncomfortable. It is important to treat the bites as soon as possible to reduce the swelling and irritation. Over-the-counter ointments, creams, and antihistamines may help alleviate symptoms associated with bed bug bites. If you are experiencing an allergic reaction, it is important to seek medical attention right away. Bed bug control in the Bay Area will help prevent bed bug problems from becoming serious issues.
All The Places Bed Bugs Like To Hide In Your Home
Bed bugs are experts at hiding in small and hard-to-reach places. They often reside in the following places in your home:
Bedroom furniture and mattresses
Inside box springs and headboards
Within the cushions of upholstered furniture
Behind baseboards
In electrical outlet plates
Within cracks in wood flooring or walls
Beneath carpeting
If you suspect bed bug activity, contact a professional pest control company that specializes in bed bug control near you like Bay Pest. The sooner you take action, the easier it will be to prevent a full-blown bed bug infestation in your Bay Area home.
Don't Waste Your Time And Money On DIY Bed Bug Products
DIY products don't have the same active ingredients that professional bed bug treatments use. This means they won't be as effective at killing the bugs and their eggs, leaving your problem unresolved. In addition to being ineffective, DIY solutions can also be quite costly. You may need to purchase multiple products to get rid of the bed bugs, leaving you with an even bigger bill than if you had used a professional treatment from the start.
For these reasons, it's usually best to avoid DIY solutions when dealing with bed bug infestations. Professional treatments are more effective and can save you both time and money in the long run. If you're experiencing a bed bug problem, contact local pest control for bed bugs, like Bay Pest, as soon as possible in order to ensure the issue is resolved quickly and effectively.
The Most Effective Way To Get Rid Of Bed Bugs
Bay Pest provides reliable and effective service for getting rid of bed bugs quickly. We have provided customized bed bug control service plans for more than 40 years in the Bay Area. We start with a thorough inspection of both the interior and exterior of your home. Bay Pest provides the best bed bug pest control near you by focusing our treatments on long-term results, and we provide unlimited follow-up service for thirty days after the initial treatment. Call us today for help, and to learn more about our residential and commercial pest control services in the Bay Area.
Previous
Next