Complete Pest Control For Bay Area Residents Made Simple
October 31, 2022
How many pests does it take for your home to feel dirty and uncomfortable? For some, it only takes a single bug for their living areas to feel icky. Others grew up in homes with more pests and have learned to tolerate them. Regardless of your feelings about pests in the Bay Area, here are some things you should know to keep these invaders out. If you are here looking for professional pest control in the Bay Area, call Bay Pest. We'll work with you to find a service option that best meets your needs.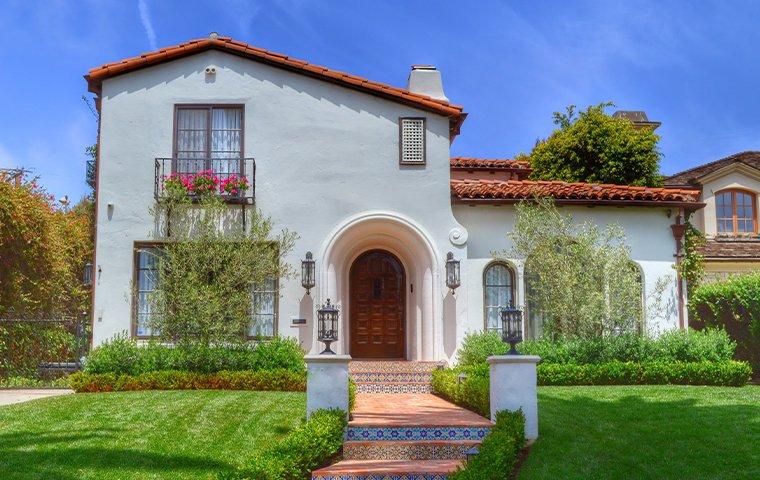 What Does Home Pest Control Typically Consist Of?
Different companies approach pest control services in different ways. There are some that use a method that involves spraying a general pest deterrent around the exterior of a building. This product is usually designed to deter a wide range of common pests like ants, cockroaches, and beetles. This method does not take into account entrance points or other problems that might allow pests a way indoors.
At Bay Pest, we believe in the power of Integrated Pest Management (IPM). This strategy involves changing environmental factors, addressing entry points, and only using products in targeted areas when it is necessary. This comprehensive service takes time to consider your unique pest problems and works at addressing issues at their root.
How Often Should You Schedule Home Pest Control Services?
How often you schedule home pest control services will all depend on your home and the pest pressures you are dealing with. Most service options are designed to be either monthly or bi-monthly. There are also options that work quarterly or bi-yearly. What we recommend is scheduling an appointment for your Bay Area property. One of our technicians will pay you a visit, inspect your home and property, and then give you a good idea of what local pest control will look like for you. They will provide all the information you need to make an informed decision about your pest control needs.
Do New Builds Need Pest Control?
Not all homes are built with pests in mind. If you aim for a conventional build that does not utilize things like full weatherproofing and insulation with built-in pest protection, it is wise to consider pairing your new build with a pest control plan. It is also good to note that many pests will crawl or fly in through your open doors and windows. Having total coverage on your property reduces the chances of this happening. If you are uncertain about what is right for you, do not hesitate to call us. We love educating members of our community about pest problems and would be happy to answer any questions you have. It is our goal that you make the best decision for your home, health, and happiness.
Total Home Pest Control Solutions In The Bay Area
If you are wondering about pest control costs or curious to know what pest control near you looks like, your best option is to reach out to Bay Pest. We're not just passionate about providing information; we are experts in the pest control industry and work harder than our competition to ensure top-tier services. We would love to inspect your home and find an option for pest control in the Bay Area that best suits you.
Contact us now if you are still unsure about professional pest control or if you would like to schedule an appointment for your Bay Area home and property.
Previous
Next