Have you ever had a bed bug infestation in your Bay Area home? If not, you may be inclined to put bed bug prevention on the back burner, especially if you think bed bugs only infest dirty homes. We hope you don't put these pests on the back burner. Bed bugs are miserable pests, and it only takes a little effort to keep them out. Today, we're going to look at which Bay Area residents should be concerned about bed bug infestations, how to detect an infestation, and how to get rid of bed bugs if you find them in your home. The more you know about these pests, the better. Before we get started, we want you to know that you don't have to read an article about bed bugs to get rid of these pests. You can jump to our contact page and connect with us. We offer industry-leading bed bug pest control in The Bay Area. The service team at Bay Pest is always available to assist you with your pest concerns. With that said, read on to learn about DIY bed bug prevention.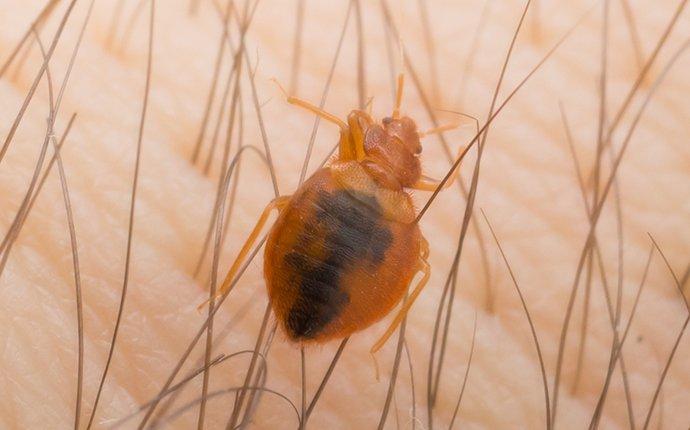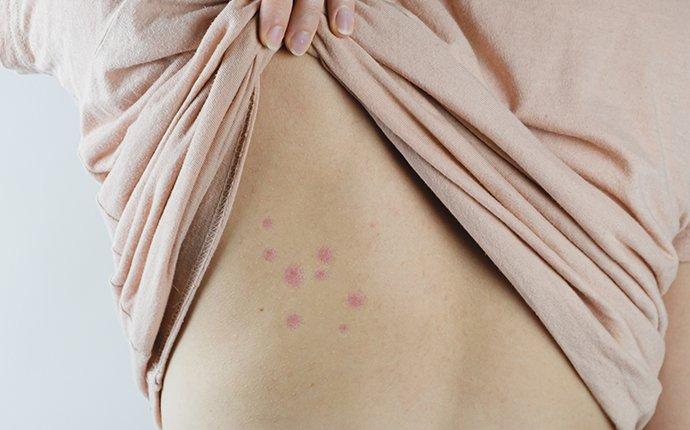 Warning: Bed Bug Infestations Can Happen To Anyone
The most important fact to know about bed bugs is that they don't choose dirty homes or dirty people. They don't decide where they live at all. Bed bugs spread passively. They explore their environments, climb into things, hide in tight spaces, and lay eggs. When objects move, bed bugs move with them. Here are a few examples.
If you buy a slightly used bed, you could get a slightly used bed bug infestation. Bed bugs love to hide in mattresses, box springs, and bed frames because it positions them close to sleeping people. These insects prefer to feed on sleeping people.
If you buy a couch, upholstered chair, wood furniture, computer, alarm clock, or any other item that has a void inside, you could get bed bugs.
You could bring back some unwanted souvenirs when you go on a trip. Bed bugs climb into luggage, duffel bags, and backpacks. When you return home and place these items in your closet, bed bugs will climb out and begin to explore your home. If an item has eggs, you'll have dozens of bed bugs biting you in a matter of days.
You can bring bed bugs home from work or school. Bed bugs can climb into a pocketbook, briefcase, or bookbag. They're also known to lay eggs on items like hardback books. Service professionals have had to deal with bed bug infestations in libraries because of this issue.
A child can bring bed bugs home from a friend's house. Bed bugs climb into clothing, sleeping bags, and objects with a void inside. But, before you blame the parents of your child's friend, you should know that bed bugs can secretly infest a home for months. It isn't always obvious when an infestation begins.
People get bed bugs not because they're dirty people but because they don't know where bed bugs hide. Knowing where to find bed bugs is essential. You have the chance to stop these pests before they hitch a ride home with you. Take the time to share these hiding places with your kids, friends, and relatives. You're not the only one who can bring bed bugs into your home.
Would You Know How To Spot A Bed Bug Infestation?
We looked at where bed bugs hide; now let's look at how to prevent bed bugs from coming home with you. The secret is knowing how to identify bed bugs and recognizing warning signs.
Bed Bug Identification: An adult bed bug is about the size of an apple seed and shaped like one. At full length, a bed bug is about 1/6 of an inch. It is rusty brown but may appear blacker or redder. The black coloration comes from feces within the abdomen of the bug. The red coloration is human blood. Bed bug nymphs are much smaller than adult bed bugs at 1/24 of an inch in length. They are pale-colored and much more transparent. After a blood meal, a newly hatched nymph will look like a tiny, six-legged, pale and red insect. You're most likely to see a bed bug in this stage because they're bolder than adults.
Bed Bug Warning Signs: You won't see bed bugs most of the time. These insects hide in extremely tight spaces or within dark voids. The good news is that you can detect bed bugs without seeing them. Look for tiny black streaks, black fecal spotting, black specks, or dried blood stains. All of these are a sign that bed bugs are near. You'll find these on pillow cases, sheets, bedspreads, upholstery, and the surfaces of objects in the room. Look for shed skins as well. Bed bugs shed their skins five times as they develop from newly hatched larvae to adults.
It helps to use tools when you perform an inspection. Use a flashlight to see into dark spaces, cracks, recesses, and voids. Use a probing tool to drag along seams and dislodge hidden materials in tight spaces. As you search, check under labels, stickers, and other hiding places on mattresses, box springs, and furniture, and look inside pockets.
Bed Bug Prevention Tips That Could Save You A Lot Of Aggravation
Now you know some places bed bugs hide and what to look for; the next step is to bring everything together. Use these steps to find bed bugs and stop them in their tracks.
Always perform inspections when staying overnight somewhere away from home.
Teach your kids to perform inspections.
Always watch for warning signs, even after inspections and even when you're not spending the night. You can catch bed bugs at any time and stop them in their tracks.
While on your trip, keep your laundry in a sealed plastic bag. A trash bag and a bread tie are all you need. Bed bugs are attracted to clothing that has touched your skin. They can smell the oils from your skin on the clothing.
When you return home from a trip, wash all your clothing in hot, soapy water, and put them through a high heat dryer cycle. Heat and soapy water exterminate bed bugs in all stages of development.
Perform routine bed bug inspections in your home. Keep a vacuum at hand when you inspect your home for bed bugs. You may be able to suck bed bugs up quickly and dispose of them outside.
If you find bed bugs, shed skins, or eggs in an item, treat the item. Put dryer-safe items in the dryer for thirty minutes, or put items in a plastic bag and store them in a freezer for four days. Put large items outside, clearly mark them with a warning sign, and consider contacting a licensed professional for treatment.
Bed bug prevention is straightforward but not 100 percent effective at keeping bed bugs out. What do you do when bed bugs find their way into your home? Do you call local pest control for bed bugs? When bed bugs are in a treatable item, and you catch these bugs fast, you may be able to use natural pest control for bed bugs. Wash and dry clothing, suck bed bugs and bed bug materials up with a vacuum, vacuum floors and rugs regularly, and treat items with heat or cold. If bed bugs are not isolated or you haven't caught them early, contacting a licensed pest professional is the best way to deal with an infestation. These insects can torment you and drive you crazy if you attempt to use bed bug control products to stop your infestation. Bed bug control isn't about what products to use but how to apply them effectively.
Turn To The Professionals As Soon As You See A Bed Bug
You don't have to struggle with bed bugs or put up with these bugs biting you. You can contact Bay Pest for assistance at the first sign of bed bugs in your Bay Area home. We use professional inspections, heat treatments, fumigations, or conventional treatments to address bed bug infestations quickly and discreetly. We'll guide you through the entire process and make sure you get the right treatment services for your issue.
How do our conventional bed bug treatments work? We perform a professional inspection and locate the infestation. We provide you with a checklist to prepare your home or business for treatment. We apply products to key locations in affected areas. Later, we follow up and make sure all the bugs are gone. We offer a 60-day warranty with this service. You're not going to wonder if the bed bugs are completely gone.
Would you like to learn more about our service or request a service visit? We'd love to hear from you. Drop us a line on our contact page or feel free to call. We look forward to helping you resolve your bed bug infestation.
Schedule Your Free Inspection
Complete the form below to schedule your no obligation inspection with Bay Pest.