What would you say if we told you roach control is easy? If you've ever tried to get rid of cockroaches, particularly German cockroaches, you know that "easy" and "cockroach control" do not belong in the same sentence. But it is easy to control roaches if you're not the one doing it. You do what you do. You earn a paycheck to get the things you want in life. Some of the things you get make life more convenient, such as a garage door opener. Can you imagine having to get out of your vehicle, go inside, click the switch, go back out, drive the vehicle in, get out and flick the switch again? That would get old fast. A garage door opener makes life easier, and so does professional cockroach control. But this article isn't about how you need to get professional service to deal with roaches. We're going to look at why residents struggle with roach control and some of the common misconceptions that lead people down a road of frustration and failed attempts. We'll also share with you how to get rid of cockroaches naturally. You don't need fancy products to eliminate cockroaches; you just need know-how. But, of course, if you'd rather have someone else with know-how deal with your roaches, we won't turn you away. Jump to our contact page for professional roach pest control in the Bay Area. We're glad to help.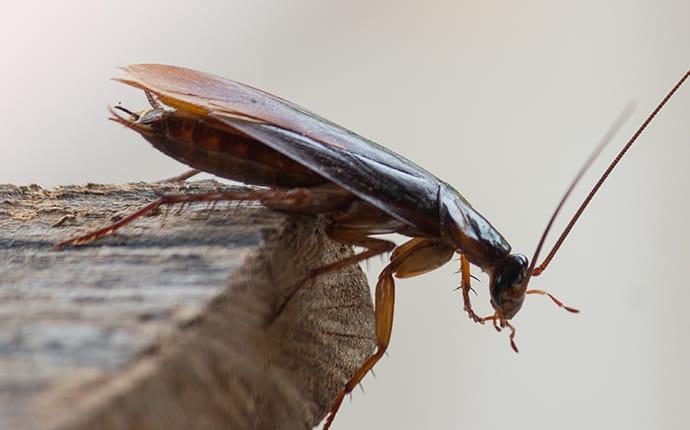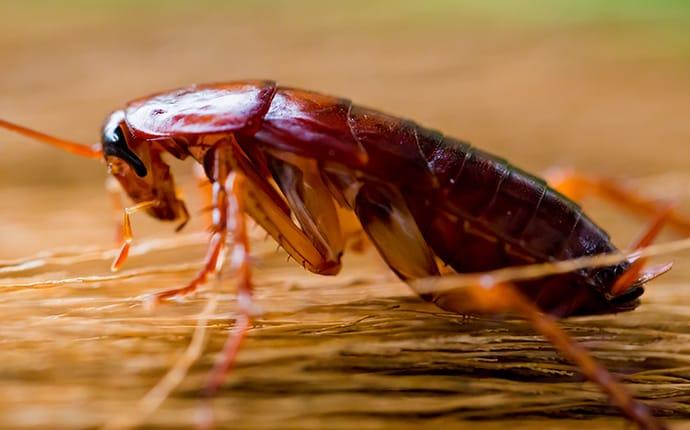 What Doesn't Work When Trying To Get Rid Of Roaches
If you go to the internet to find a solution for your cockroach problem, you'll likely find a long list of things that don't work. But you won't know that the article you're reading, or the video you're watching, is filled with inaccurate cockroach facts. Everyone presents their ideas as though they're rooted in science, and you know better than to question science. Today, we're going to suggest that you don't take their word for it. There are only two ways to get rid of roaches. Yup. Just two. You can expose them to something that eliminates them on contact or get them to ingest something that will lead to their elimination. Before we get into what works, here are a few things that don't work at all.
Beer: Yes, beer. Some sources suggest putting beer in a container to attract and capture roaches. The idea is that, when the roaches get into the container, you seal it shut and carry the container outside to dispose of the roaches. While beer will definitely attract cockroaches and make many of them get into your beer traps, you're not likely to capture all the roaches in your home with these traps. Many roaches stay in hiding to see if the roaches that explore your home for food sources return successfully. So, even if you use a container with slippery sides that roaches can't scale, and you capture a ton of roaches with none appearing around your traps, you still won't succeed in arresting a roach infestation with this method.
Traps: No trap will arrest your infestation. While we started with what you might consider an absurd trapping solution, you should know that traps of any kind do not work unless they are part of a multi-pronged roach control treatment plan. On their own, traps aren't a complete solution. Many of the roaches in your home will never come in contact with the traps you place down. Roaches work together to determine what sources of food are safe to consume.
Sprays: Many store-bought cockroach control products promise to eliminate cockroaches. Do they work? Sure. You can eliminate roaches with these products, but they work on contact and are mostly a topical solution. When applied to surfaces, the cockroaches in your home will detect them and go around treated areas.
Protecting Food Sources: You may learn from reputable sources that you should protect your food in sealed containers. Does this work? Yes, but only partially. Once again, this is an example of something that works when combined with other control methods. The problem is that roaches don't just eat the foods we eat. They eat food that is past due. They eat oil and grease on the side of your oven. They also eat things that are not considered food, such as hair, paper, clothing, etc.
Whether you use store-bought control products or apply all-natural methods, you won't succeed in using any single product or technique. Let's look at a few more examples to shed more light on why cockroach control is a challenge.
Seven Ways To Wipe Out Cockroaches In Your Home
Have you heard that roaches are robust and resilient insects that will outlive the human race if there is a global thermonuclear war? While roaches have a high tolerance for radioactive isotopes, there are many things that can eliminate a roach. Let's take a quick look at a few of them.
A flip-flop. If you want something that will destroy a cockroach on contact, few things work as well as footwear. You can use most footwear. A boot, sneaker, sandals, flip-flop, etc. You just have to select footwear with a hard sole. Most slippers don't do the job well because they're too soft. Of course, we say all this tongue-in-cheek, but we do so with a point. You can eliminate a roach with footwear, but it isn't going to arrest your infestation. When you squish one, the others are going to flea.
Soapy water. When you see cans of cockroach control products on the shelf at the store, keep in mind that you can eliminate a cockroach with a bottle of soapy water. The soap breaks down the exoskeleton of a cockroach (so much for a roach that can survive a global thermonuclear war).
Fabric softener. You can stop a roach with a bottle of fabric softener. Cockroaches breathe through holes in their bodies called spiracles. Fabric softener clogs the holes. After about 40 minutes, the cockroaches will suffocate. Unfortunately, you have to get roaches with a generous dosage to cover them, and there is no way you'll get all the roaches in your home with this treatment method.
Diatomaceous earth (DE). The idea of DE is that roaches crawl over the material, and it slices their exoskeletons, which allows the moisture to escape from their bodies. Unfortunately, when a roach is eliminated, it releases a scent that warns other roaches, and they will start to avoid areas treated with this substance.
Vinegar and water. When you spray roaches with a mixture of vinegar and water, it can dehydrate them. Since they need lots of moisture to survive, you can impact roaches using vinegar and water. Unfortunately, it is topical. Spraying surfaces will do nothing to control roaches.
Fumigation. We've discussed a lot of methods that don't work. Here's one that does. If your home is tented and fumigated, no roaches will remain active.
Routine and systematic application of treatment products, exclusion work, monitoring, evaluations, and alterations. When professionals apply cockroach control, they leverage their training and experience to get results.
Now that you know what works and what doesn't, let's look at what you can do to succeed with cockroach management and control. We'll build off what we've discussed thus far.
What Attracts Roaches To Your Home
Roach control begins with addressing what brings roaches to your home and allows them to get inside. When you address these attractants, you can keep roaches from getting inside, which helps prevent cockroach infestations and also stops roaches from getting into your home if you're working to eliminate interior roach activity.
Trash: Cockroaches are attracted to the scent of rotting organic matter. Manage your trash to reduce the smell, and keep your receptacles covered to keep roaches from reproducing inside.
Pet Waste: It is unsavory to think about, but feces are a food source for cockroaches. If you have a dog, stay on top of waste clean-up to reduce it as an attractant.
Moisture: A clogged gutter can lead to roach problems. These insects have a high moisture requirement. Clean your gutters and make repairs to prevent perimeter dampness.
Yard Work: Roaches hide underneath leaf litter and in brush piles. Remove all organic debris to deter roaches. Also, remove yard clutter. Roaches will hide under anything in your yard.
Gaps: Cockroaches are thigmotactic. They not only get into your home through tight spaces but they're also attracted to them. Use a caulking gun to seal potential entry points.
These methods have a big impact on cockroaches. They also impact other pests that enter your yard and are well worth your effort.
Professional Cockroach Control Can Be A Huge Help
It is a lot of work to manage the attractants that bring roaches near your home and allow them to get inside. Once inside, it is hard to get roaches to leave because there are so many things they can eat. If you're in the Bay Area, contact Bay Pest if you find a cockroach in your house. We take the hassle out of pest control. We can also help you keep roaches out of your home if they haven't gotten in yet. Drop us a line or give us a call. We can help.
Schedule Your Free Inspection
Complete the form below to schedule your no obligation inspection with Bay Pest.