Living in Antioch, California means that we're surrounded by gorgeous views. Located on the banks of the San Joaquin River, our city has become the heart of Contra Costa County. Our close-knit community provides people with the perfect place to live, work, and enjoy spending time with family and friends.

Like anything else in life, with the good comes some bad. Unfortunately, we have an abundance of pests living in our area that invade our homes and businesses. Nobody wants to spend any of their time dealing with pest problems. Luckily for us, the experts at Bay Pest are here to help Antioch home and business owners keep frustrating, damaging, and destructive pests off of commercial and residential properties.

At Bay Pest, we offer year-round pest control plans that eliminate current problems with pests and keep them from returning. To learn more about our solutions to your unique pest problems, reach out to us today.
Residential Pest Control In Antioch, CA
Stop pests before they have the chance to cause problems in your Antioch home. By partnering with Bay Pest, you can implement the routine pest control services needed to protect your home and family year-round from our areas most common pests. We will protect you from ants, spiders, rodents, cockroaches, mosquitoes, and more.

By talking with you and performing a thorough inspection of your home and property, our professionals will develop a tailored home pest control plan that will meet your exact needs. We then implement routine treatments (interior and exterior) and offer unlimited follow-up services. For the most hassle-free way to maintain a pest-free home, reach out to the local experts at Bay Pest today.
Guide To Minimizing Ants In Your Antioch, CA Home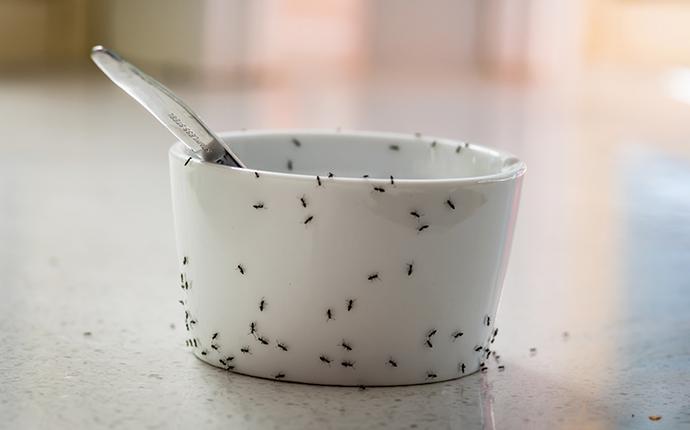 Ants make their way onto any property that offers them easy access to food. These social insects live and work together to build their colonies. Most of a worker ant's day consists of making sure they gather enough food to help feed the colony. If your yard or home is providing ants with food, worker ants will continue to revisit your home. Once their colony benefits from an abundance of food for a long enough period of time, they will build satellite nests on your property to help expand the colony.

To minimize ants living in and around your Antioch home, we want to offer some helpful prevention tips:
Ants love to feed on pet food. Picking up uneaten pet food is a good way to take away access to one of an ant's favorite sources of food.

One of the ant's favorite places to forage for food is in and around trash cans and recycling bins. Make sure trash cans have tight-fitting lids and remove trash from your property regularly.

After eating outside on your deck or porch, immediately take care of leftover food by putting it away and cleaning up crumbs and other food debris.

In your home, never leave food out on counters. Store produce and baked goods in the fridge and dry goods in plastic or glass containers with air-tight lids.

Each evening, make sure to wipe away crumbs from tables and counters, and vacuum or sweep floors to get rid of food debris.
Ants are annoying and frustrating pests for homeowners to deal with regularly. They are difficult to prevent and seem impossible to control. To eliminate your Antioch home's ant problems once and for all, partner with the pest control experts at Bay Pest. To discover why so many California homeowners trust our ant control solutions to rid their properties of ants, contact us today.
Three Things Everyone In Antioch, CA Ought To Know About Termites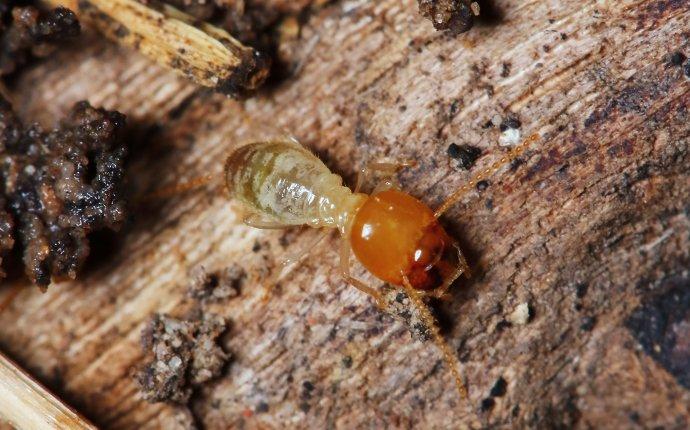 Termites are unique pests that strike fear in the heart of any homeowner. As a home or business owner, you don't want to discover that wood-eating termites have decided to make themselves at home on your property.

Most people know termites eat wood, but there is so much more to learn about the tiny termite. Our professionals want to help you learn about these pests by offering three pieces of information about termites everyone should know.
Termites are one of the few organisms able to convert cellulose into a usable food source. They can digest cellulose because of bacteria and microorganisms living in their gut and digesting any cellulose they consume.

As natural decomposers, termites are helpful creatures. We mainly hear about damage caused by these pests, and while they do destroy our property, they also benefit our ecosystem. They break down fallen and decaying trees allowing for new healthy growth to occur.

The damage termites cause in our homes is typically not covered by homeowners' insurance companies. Insurance companies won't pay to repair termite damage because termite damage is preventable.
To prevent termites from causing extensive and costly damage inside of your Antioch home or business, Bay Pest offers effective termite control services. We can prevent a future termite problem or eliminate a current one.
Furthermore, we provide the year-round services needed to keep termites off of your Antioch property. Call today to learn how easy it is to stop termites from damaging your California property with the help of Bay Pest.
Commercial Pest Control In Antioch, CA
Insects, rodents, and other pests have no business being inside of your Antioch business. Pests problems lead to damaged inventory, loss of business, destruction of property, and increased anxiety. To keep your business free of pests and full of customers, turn to the local pest control experts at Bay Pest.

Our professional services offer your business the following benefits:
A team of licensed technicians performs a thorough interior and exterior inspection of your commercial facility.

We utilize an Integrated Pest Management (IPM) approach to combine isolation methods with pest treatments. This ensures that we use the least amount of products necessary to control pests.

Bay Pest offers a 30-day guarantee and unlimited follow-ups.

We continue to educate ourselves so that we can provide our customers with state-of-the-art pest control options for rodents, termites, cockroaches, and more.

With over forty years of experience in the pest control industry, we have seen it all and worked to prevent pests in a wide variety of commercial industries. If your facility is large or small, we have the solutions you need.
If you are a business owner looking to protect your business from pests, reach out to Bay Pest and request your free estimate.
Schedule Your Free Inspection
Complete the form below to schedule your no obligation inspection with Bay Pest.