There are many problems associated with a bed bug infestation. When bed bugs get into your San Jose home, they can plague you with numerous itchy bite wounds. These wounds can lead to secondary problems, such as infection or anemia. Along with bites, you may experience sleeplessness and social stress. Today, we're going to take a closer look at each of these problems and discuss how they can impact your life. We'll also take a look at some of the misunderstandings associated with bed bugs to help alleviate any unnecessary fears you may have.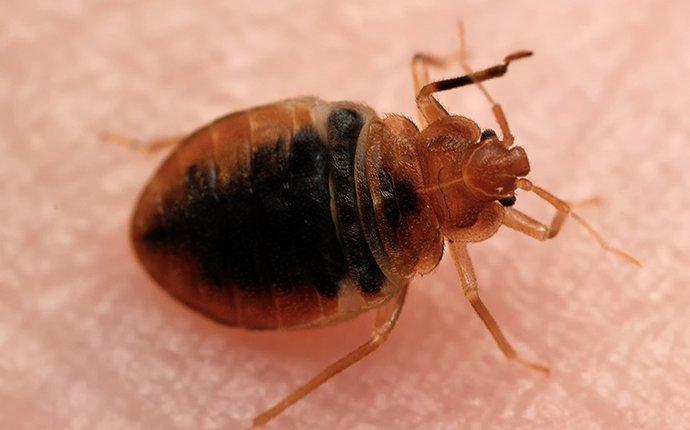 Bed Bug Bites
We don't have to tell you that bed bugs bite. This is common knowledge. What you might not know is the severity of this threat. Bites often begin as small red bumps on the skin. These bites can be mild and may not even itch. This is because initial bites are usually caused by immature nymphs that hatch from unattended eggs—not adult bed bugs. Over time, bites become worse as those who are being bitten develop an allergic reaction. Bites can start to have a rash around them, and the wounds themselves can become inflamed. This worsens further when bed bugs reach their adult stage of development, and when an infestation has gone on for some time. Itchy bumps can start to become painful welts.
When an infestation is allowed to persist, there can be secondary issues, such as infection or anemia.
An infection can occur when itchy wounds are scratched and the wounds open up. Be sure to monitor bites on children and treat any open scratches. Children are particularly susceptible to infections.

Anemia can occur if an infestation grows and there is a high level of bloodletting. Be on the lookout for the symptoms of anemia, such as fatigue, jaundice, weakness, dizziness, etc.
Sleeplessness
A bed bug infestation can lead to many sleepless nights. At first, the loss of sleep is just an inconvenience, but over time, lost sleep can lead to serious problems. It can make you a danger when you get behind the wheel of a vehicle. It can make it difficult for you to concentrate and impair your ability to get good grades or pass tests. It can lead to depression. Fortunately, bed bug infestations are usually corrected before serious sleep deprivation becomes a problem.
Social Stress
There are many ways bed bugs can impact your social life. An infestation can make family and friends want to avoid coming over. It can lead you to cancel a graduation party, birthday party, anniversary, or some other important event. If you have kids, a bed bug infestation can impact their social lives.
The Good News
When bites or stinging pests get into your home, there are many concerns. They may spread harmful bacteria. They may transmit diseases. They may have a dangerous venom. Bed bugs don't get into trash and other dirty places, so they aren't a bacterial threat. There are currently no documented cases of bed bugs transmitting diseases. And, bed bugs don't have venom. As biting and stinging pests go, bed bugs aren't as bad as many other pests, such as ticks, fleas, cockroaches, flies, mice, and other pests that are associated with the spread of illness.
How To Stop Bed Bug Problems
If you find bed bugs in your San Jose home, you might be tempted to try and get rid of these insects on your own. This can be the biggest problem of all. Bed bugs are not easy to exterminate. They have natural behaviors and characteristics that make them difficult or impossible to control with conventional methods. At the first sign of bed bugs, contact Bay Pest. Our licensed pest professionals use trusted strategies to locate and eliminate bed bugs. We'll guide you in selecting the right bed bug treatment for your specific needs and budget.

Do you live in San Jose or the Bay Area? Contact Bay Pest and request a bed bug inspection to get started. Our experienced team is standing by to assist you with all of your pest control needs. Don't let the bed bugs bite. Get relief by reaching out to Bay Pest today.
Schedule Your Free Inspection
Complete the form below to schedule your no obligation inspection with Bay Pest.