There are few spiders that can instill as much fear in a human as a brown recluse. This is because the reputation of the brown recluse spider far surpasses the threat it poses. Can you get a disfiguring wound from one of these spiders? Yes. But the odds are low and you have the ability to make them even lower. This is what we're going to look at today. Here's what every Bay Area resident should know about these spiders.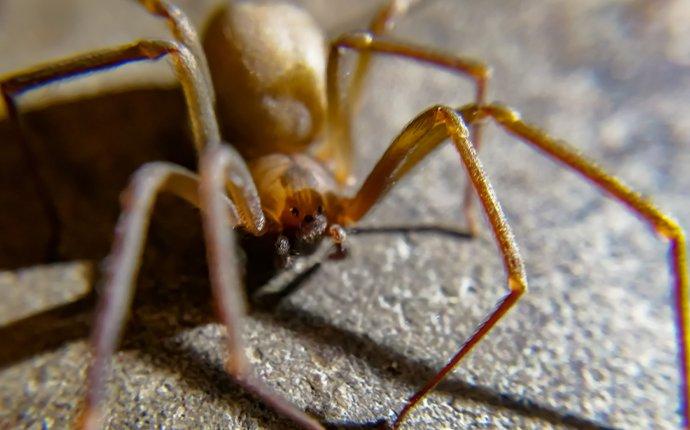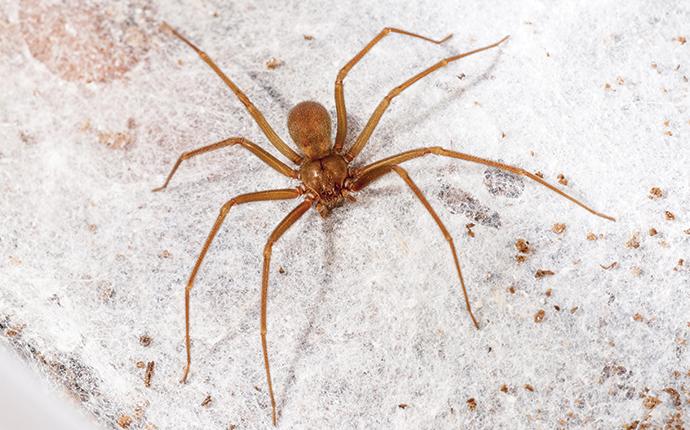 Not Every Recluse Bite Is Bad
Do you know that you can get bitten by a brown recluse spider and only have a minor wound on your skin? The reality is that most bites will not result in the spread of necrosis. If you're not familiar with the term, necrosis is a deadening of skin tissue, and it is the deadening of skin tissue that causes disfiguring wounds. When a brown recluse bites you, the wound is likely to look like a red bump with an ulcer at the center. The ulcer is the necrosis. As long as it is limited to the wound, you'll be all set. In most cases, it is.
Brown Recluse Are Reclusive
Another reason you don't need to live in fear of brown recluse spiders is that they don't really want to be around you. They prefer to live in secluded and undisturbed areas of your home. There have been reported brown recluse spider infestations in the United States where thousands of spiders were found. We're not suggesting that you should ever live with thousands of brown recluse spiders in your home, but it is important to understand the nature of these spiders. They're not looking to bite you.
Brown Recluse Tend To Run Away
If you enter a space where brown recluse spiders are living, they're not going to race over to you and bite you. In most cases, they'll flee from you when you come near. Brown recluse spider bites usually occur when these spiders can't escape, such as when you use a towel in your bathroom and don't realize there is a spider on it.
What You Can Expect From Brown Recluse Spiders
These spiders love man-made structures. Inside your home, brown recluse spiders can create a large population—as we pointed out already. You'll find tangled webs in attic spaces, around light fixtures, in your pantry, in your registers, between your blinds and your windows, in your fireplace, within stored boxes, and in other concealed locations. You could be taking a shower and have one come down from a vent in the ceiling. You could go out to the garage and find them clinging to webs in your crawl space. All of this can be scary, especially if you know that the spiders in your home are brown recluse spiders. While you should certainly contact a pest control provider at the first sign of brown recluse spiders in your home, you don't need to be fearful of these spiders. Brown recluse spider control is more about helping you to live in your home without having to watch out for spiders in dozens of unexpected places, than it is about guarding you from a dangerous disfiguring wound.
What You Can Do About Brown Recluse Spiders
There are a few simple steps you can take to avoid having a brown recluse spider bite you.
Use a flashlight when going into a storage area. This can help you avoid passing through a brown recluse web and triggering an attack.

Be cautious when opening a box that has been in storage.

Refrain from leaving clothing or towels on the floor.

Shake clothing, towels, and footwear before using them.

Pull your beds away from the walls.

Remove skirts from your beds, and make sure covers don't hang down and touch the floor.
What To Do If You're Bitten By A Brown Recluse Spider
The medical recommendation for brown recluse spider bites is that adults can usually treat these bites at home. Only about ten percent of wounds have ulcers or blisters that damage skin tissue enough for medical treatment. If a child is bitten by a recluse spider, you should seek medical assistance immediately. The immune system of a child is not as developed as an adult. They may experience symptoms such as chills, fever, joint pain, weakness, nausea, and more.
You Don't Have To Live With Spiders
If you're in the Bay Area, remember that the service team here at Bay Pest is always standing by to assist you with your pest concerns. We know what is required to address brown recluse spider infestations of any size. You don't have to live with brown recluse spiders in your Bay Area home. Reach out to us today and request a service visit. We can help.
Schedule Your Free Inspection
Complete the form below to schedule your no obligation inspection with Bay Pest.