What Every Bay Area Resident Should Know About Home Pest Control
November 30, 2022
When you spot a pest in your home, your first thought is probably, "how do I get rid of it?" Right? That would be our response too! If you live in or around The Bay Area, it's likely that at one point or another, you've probably had a run-in with a pest that made you consider calling to schedule a pest control service. Maybe, you spotted one too many ants in your kitchen. Perhaps you had one too many late-night encounters with a cockroach or rat that left you feeling shaken up. With the many pest pressures found in our area, it's only a matter of time before one of them finds a way into your home, leaving you in a similar situation to those mentioned above. There is no easier solution when this happens than reaching out for a home pest control service.
No matter what pests you're dealing with, calling Bay Pest Solution for pest control in The Bay Area is a vital step in boosting your defense against future pest problems or battling active infestations. Here's what you should know when investing in pest control solutions for your home.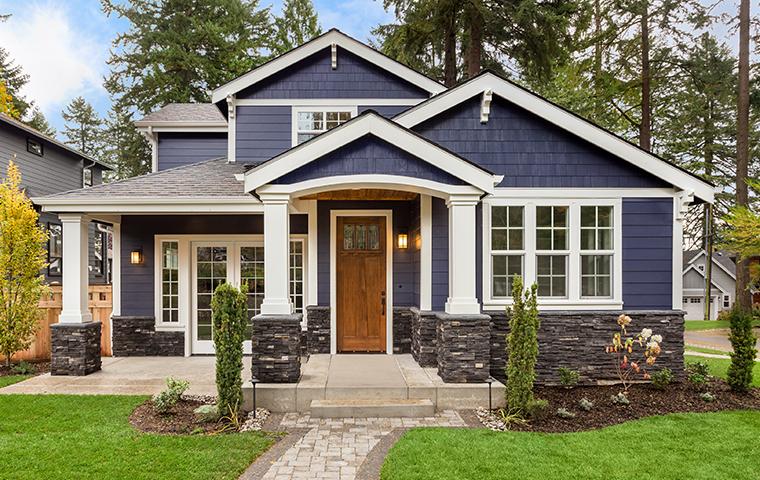 What Does Home Pest Control Typically Consist Of?
Many pest control companies in The Bay Area offer all homeowners the same cookie-cutter solution to pest control, no matter what pests they're dealing with or the nature of the infestation. However, instead of taking a one-size-fits-all approach, we offer customized home pest control plans designed to meet your specific needs and schedule.
While our home pest control process may vary depending on the specific pest pressures you're dealing with, all of our residential pest control services will include the following steps:
Consultation: Before beginning the treatment process, we will discuss what you've been seeing, discuss your concerns, and answer any questions you may have.
Free Inspection: One of our service technicians will thoroughly inspect both the interior and exterior of your home, checking for signs of pest activity, potential entry points, and other conditions that could be conducive to a pest infestation. Performing this inspection helps us determine which of our treatment methods will be the best option for you. And these inspections are completely free!
Treatment: At Bay Pest, our standard initial service consists of interior and exterior treatments. Our treatment process typically includes de-webbing the exterior of the home and garage and the fence line, spray treating the home's exterior (1 ft up and 1 ft out), and laying down granules. We will also go inside to treat using Integrated Pest Management strategies when needed.
Ongoing Protection: Following your initial service visit, we will return to re-treat regularly and in between service visits, if needed. We also offer unlimited follow-ups and a service guarantee to make sure your house stays completely pest-free after your treatment.
How Often Should You Schedule Home Pest Control Services
When it comes to pests, it's always better to be safe than sorry. Pest infestations can grow out of hand quickly, and it's always easier to take preventative measures than to treat them retroactively. This is why we recommend homeowners in our area invest in recurring pest control services to ensure their home stays pest-free in the long term.
At Bay Pest, we offer customizable scheduling options for our home pest control services, including quarterly (our most popular) and bi-monthly treatments, depending on your specific needs. While our technicians may have a recommendation, the frequency of your pest control treatments is entirely up to you!
Does Your New Home Need Pest Control?
The answer to this is absolutely! If your new home doesn't have a pest infestation already, it will eventually if it's left unprotected against bugs and rodents. Partnering with a pest control company for year-round pest protection early on ensures that you'll never have to deal with pest problems in your new home right from the start!
Total Home Pest Control Solutions In The Bay Area
If you have ever considered reaching out to us about getting started with a home pest control plan in The Bay Area, we strongly encourage you to do so! Not only will this take care of any current pest problems you're dealing with, but it will also provide you with the peace of mind that your home will remain protected from future pest invasions.
Whether you're dealing with ants, cockroaches, spiders, mice, rats, wasps, or other common household pests, we've got you covered. To learn more about the benefits of home pest control in The Bay Area, or to schedule a free inspection, contact Bay Pest Solutions today!
Previous
Next